Get Ready to IGNITE Your Income, Team & Results!
To View The Replay Webinar of the Series Overview
Click Here
What if YOUR TEAM Could Become the FASTEST GROWING TEAM on Our Team?
If you're up for that challenge, then read on as we are launching something that will help us all get there!
Introducing… Ignite! Your Prospecting Webinar Series
Taking Your Business To The Next Level
To get to the NEXT LEVEL sometimes you need to bring in a NEXT LEVEL Coach. After looking for over a year, we have found the coach that can help us get there.
His name is Doug Firebaugh and has been in our profession for over 25 years. He not only has a Billion Dollar story, he has worked with billion dollar companies helping them to get beyond their barriers, and he wants to help us get to a point where our business is dominating the growth in Ignite! We are so excited to announce that Doug is going to help us with a specialized CUSTOM training especially for Ignite.
OUR TIME IS NOW to Explode and Dominate the Ignite GROWTH WAVE and Doug Firebaugh is going to help us get there!
Among many powerful business building strategies revealed in this six week training series, we will learn how to Launch into and Expand our Reach in new states as well as accelerate our sponsoring in existing states – anytime we choose.
There are thousands of people looking for you and a way out for a better life!
What if you could be taught how to be able to Recruit QUICKLY – ANYWHERE, with ANYONE and ANYTIME?
What if you could take a list of targeted prospects and the Right Prospecting Language and know EXACTLY what to SAY to them to move them into your Ignite Recruiting Zone? Wouldn't you love to get your hands these scripts that are already proven and have proven to recruit tens of thousands of people?
This 6 Week Cold Market Recruiting Intensive will be a business and life changing experience and will include the following:
6 Webinars that you can review thr replays over and over in the members area.
Q and A immediately following every webinar.
A weekly Audio Nugget to keep you focused and in action.
PDF downloads of scripts that will help you in your recruiting language.
How to step by step- recruit a long distance prospect in another state- QUICKLY.
How to handle any objection easily and deadly.
How to create a personal  "recruiting blitz webinar"  daily!
How to connect the Ignite system into your recruiting blueprint!
Plus so much more.
Testimonials – Here's some recent feedback we received on the course…
Bonuses… Facebook Marketing Ebook and MP3 Download
Facebook Marketing For Business Ebook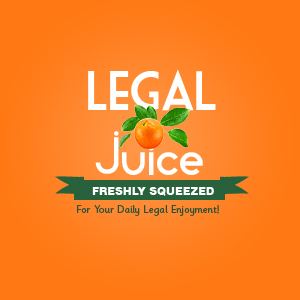 The Ten Commandments of Cold Market Recruiting MP3 Audio
To register click the link below to IGNITE your business and become part of the Vision of the Fastest Growing Team in Ignite!